Mobile App
MGECOM is excited to release the affiliate industry's first mobile app dedicated to Affiliate Marketers! Recognizing an industry need for a streamlined way to provide affiliates with timely and accurate coupons and promotions, MGECOM has designed the App to provide affiliates with promotional information and coupon codes as soon as they are available.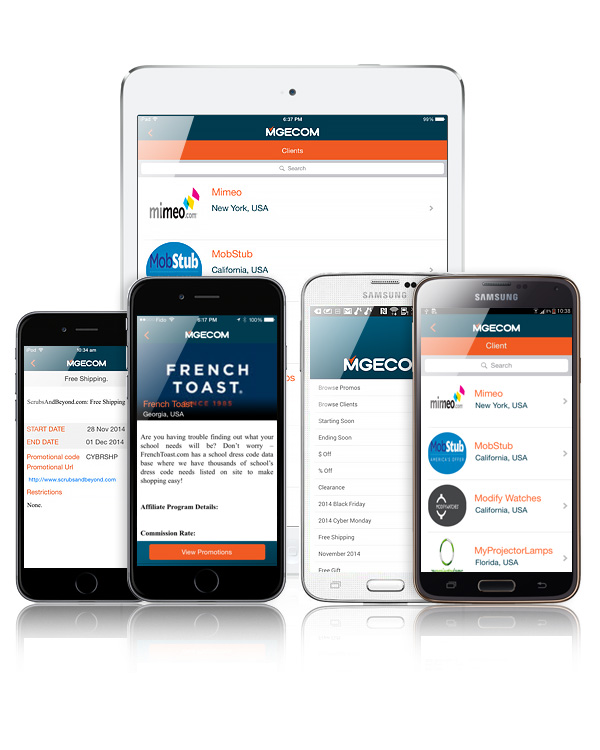 The free MGECOM App is available, ad-free, for iOS and Android. We encourage all affiliates to download the MGECOM App today!
The MGECOM App offers Affiliates:
Coupon Codes uploaded as soon as they are available.
Time Savings – no more sorting through lists of network offers!
Timely information – you won't miss any important info if you miss a newsletter.
Condensed Program Information
PPC Rules
Streamlined Communication
Apply to any of our programs!
Affiliate Marketers can download the MGECOM App by visiting the Apple App Store or Google Play today: